---
---
9.0 mm Single, Half and Twin Dynamic Rope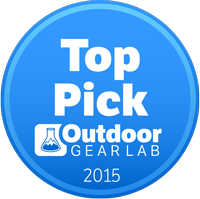 Sterling's original Nano was a perennial team favorite; the default sport climbing rope for performance climbers. Certified as a single, half, and twin rope the Nano IX is lean, mean and versatile: perfect for sport routes, ice, or mixed conditions. 
Available with new DryXP treatment, UIAA Certified Water Repellent.
Non bicolor options include a Middle Mark. (Except for Olive Drab)
The Nano IX may be the most versatile rope in Sterling's line up. It's both the largest diameter half and skinniest single rope that we offer. Triple certified, the Nano IX is the top choice rope of many of our athletes for alpine climbs, extended expeditions and long routes where rope drag would be an issue.
NOTE: Due to the Nanos' small diameter, it is recommended that it only be used by experienced climbers and belayers and NOT for top-roping or working of routes. It is critical that proper belay devices be used and extreme caution should be taken.
---